How to configure phone provisioning on Polycom phones
This topic takes you through the configuration of the automatic phone provisioning via TFTPTrivial File Transfer Protocol - A simple protocol for transferring files. on Polycom phones.
After the phone boots, click the Menu button.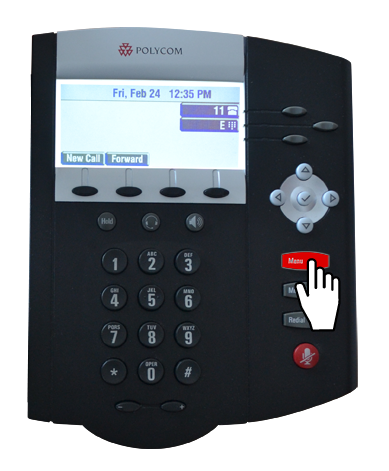 Select Settings and confirm.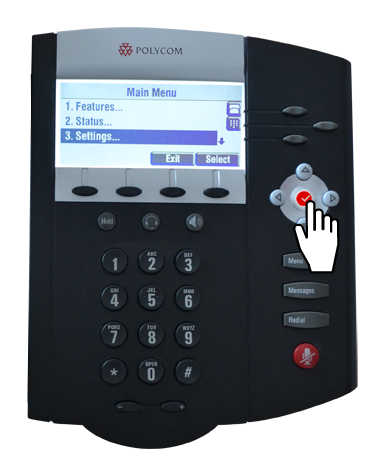 Select Advanced and confirm.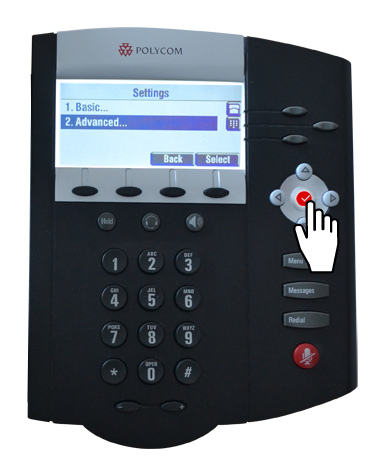 Now the phone requires a password for phone provisioning.
Enter the default password which is 456 (once the provisioning is configured, the password will be synchronized with the one set in the

Kerio Operator

administration interface in section Provisioned Phones).
Select Admin Settings and confirm.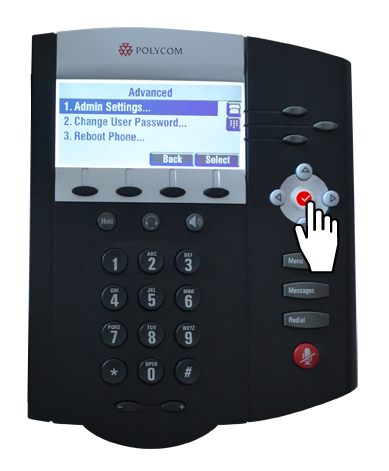 Select Network Configuration and confirm.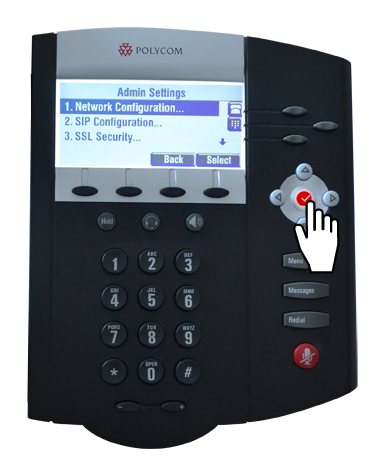 Select Server Menu and confirm
Select Server Type and use the right arrow to switch to Trivial FTP

File Transfer Protocol - A protocol for tranfering computer files from a server.

.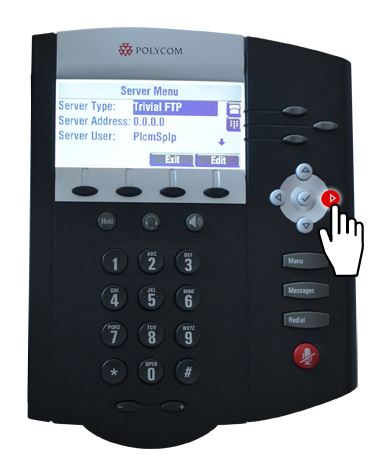 Press Exit to exit the Settings.