Enabling Mailbox Folder Structure Retrieval
1. Select Configuration tab and click MailboxA directory or folder used for receipt, filing, and storing messages of emails. Folder Structure Retrieval.
2. Select Change Settings.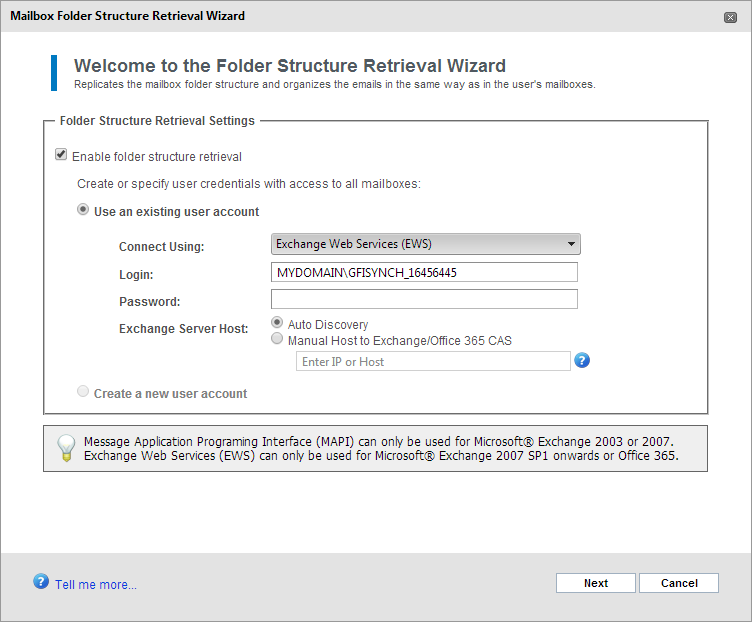 3. Select Enable folder structure retrieval.
4. Select whether to automatically create a new user account or whether to use an existing user account. This user account will be used to access the mailboxes for which to replicate the folder structure.
The table below shows a list of available options.
Click Next to continue setup. If in the previous screen you have selected Create a new user account, you will be asked to provide the user credentials of the domain administrator account with the rights to create the account.
5. Click Finish to finalize setup.
See also:
Configuring Mailbox Folder Structure Retrieval
Excluding Folders From Folder Structure Retrieval