Configuring import settings for detected users
When the Archive Assistant is deployed on a client machine for the first time, the new user is detected by GFI Archiver and added to the detected users list in the Import Emails page. The Administrator needs to manually assign import settings to every new user for automatic import of emails and calendar items from user's mailboxes.
To assign Import Settings:
1. Go to Configuration > Archive Assistant.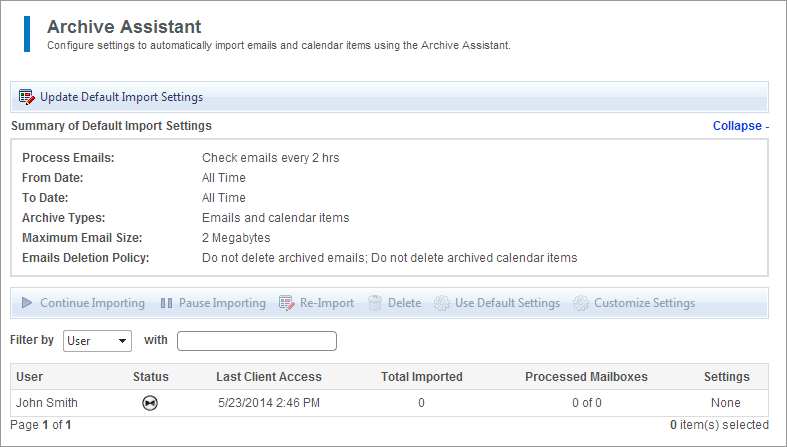 2. In the detected users list, click to highlight the new user.
3. Select one of the following Import options: