Proxy settings
GFI MailEssentials automatically checks for and downloads updates (for example, virus definitions updates and SpamRazer definitions) from the Internet. If the server on which GFI MailEssentials is installed, connects to the Internet through a proxy server, configure the proxy server settings as follows:
1. From GFI MailEssentials Configuration go to General Settings > Settings and select Updates tab.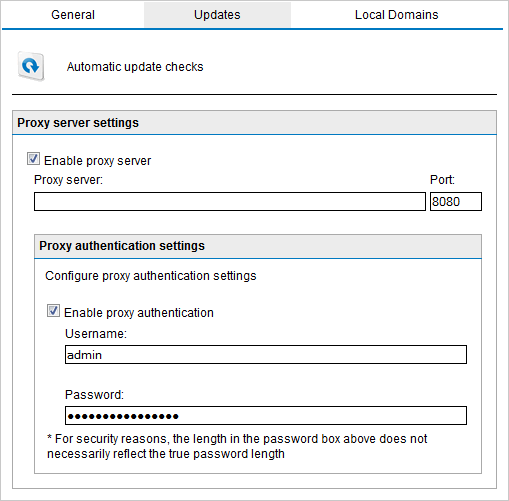 2. Select the Enable proxy server checkbox.
3. In the Proxy server field key in the name or IP address of the proxy server.
4. In the Port field, key in the port to connect on (default value is 8080).
5. If the proxy server requires authentication, select Enable proxy authentication and key in the Username and Password.
6. Click Apply.