Log file rotation
Over time, log files may become very large. GFI MailEssentials enables log rotation, where new log files are created periodically or when the log file reaches a specific size.
To enable log file rotation:
Go to Anti-Spam > Anti-Spam Settings.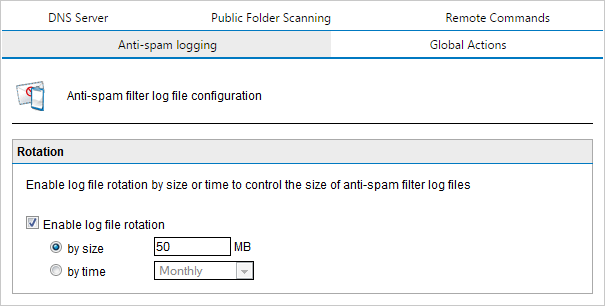 From the Anti-spam logging tab, select Enable log file rotation and specify the rotation condition (by size or by time).
Provide the size or time values and click Apply.