Monitoring VPN clients
This article describes a monitoring of all clients connected to Kerio Control through VPNVirtual private network - A network that enables users connect securely to a private network over the Internet.. There are two types of VPN:
Monitoring of VPN clients you can find in the Status > VPN clients section. The section can, for example, display:
The status of the connection (1):
Connecting
Authenticating —

Kerio Control

verifies the username and the password
Authenticated —

Kerio Control

configures the client
Connected — The client communicates with hosts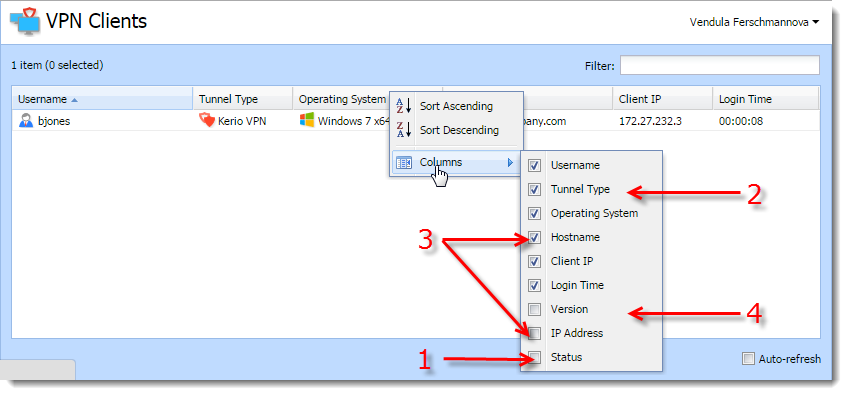 NOTE
Disconnected clients are removed from the list automatically.
Disconnecting a VPN client
You are allowed to close any of the VPN connections. Right-click to a connection and click Disconnect.