Adding company and user contact information in
Kerio Connect
NOTE
New in Kerio Connect 8.3!
In Kerio Connect, you can add detailed contact information for your company or for individual users.
Kerio Connect:
Setting company locations
If you have several different offices, you can define company locations for each of your them and assign it to a domain or individual users.

In the administration interface, go to Definitions > Company Locations.
Click Add.
Fill in the address information.
If you want this information to be automatically used for a specific domain, in the Domain drop-down menu, select the domain.
Click OK.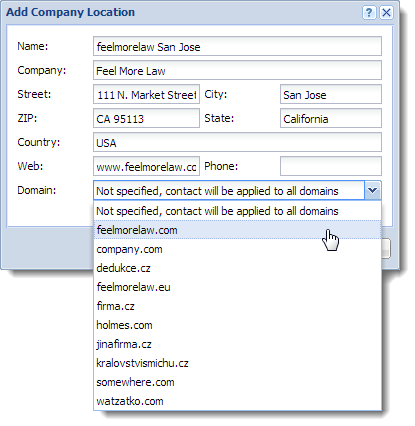 Adding contact details to users
In the

Kerio Connect

administration interface, go to Accounts > Users.
In the Edit User dialog box, click the Contact tab.
Fill in the user's details.
Add a photo of the user.
Select the user's company location.
Save the settings.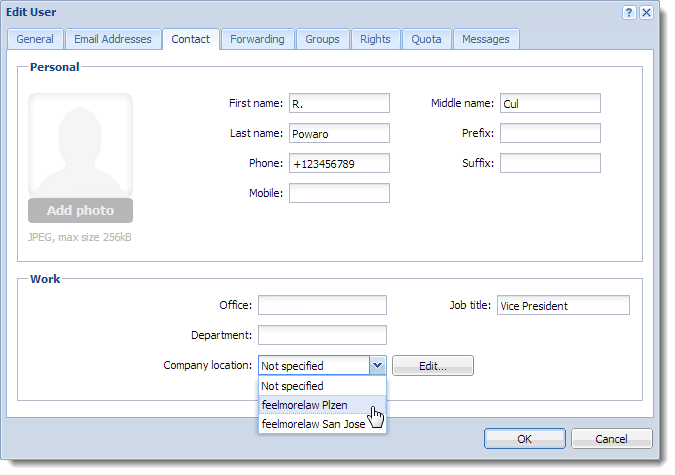 If you assign company locations to users, Kerio Connect displays this information in the contact details of the user.