Configuring Mail and Calendar on Microsoft Windows
NOTE
New in Kerio Connect 8.5.2!
You can synchronize your account with the Mail and Calendar applications on Microsoft Windows via Exchange ActiveSyncA protocol that synchronizes data with computers and mobile devices..
Creating accounts
Go to the Mail or Calendar application and switch to Settings.
Click Accounts > Add account.
In the Choose an account dialog box, select Advanced setup.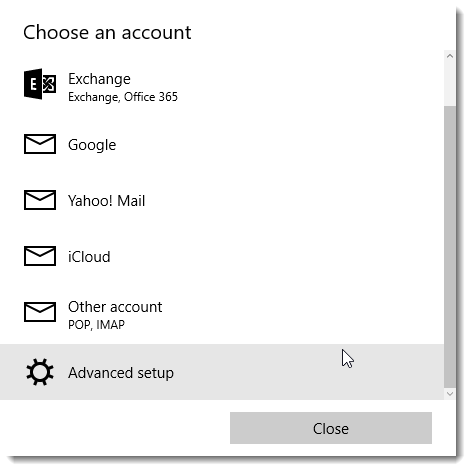 Select Exchange ActiveSync.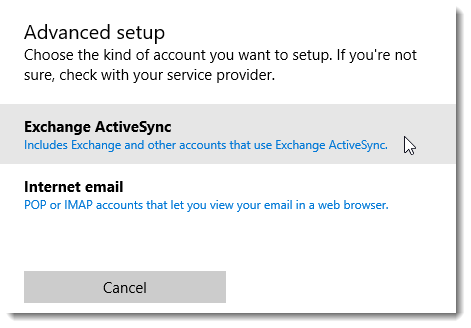 Type the email address and password, user name, domain and server, and click Sign-in.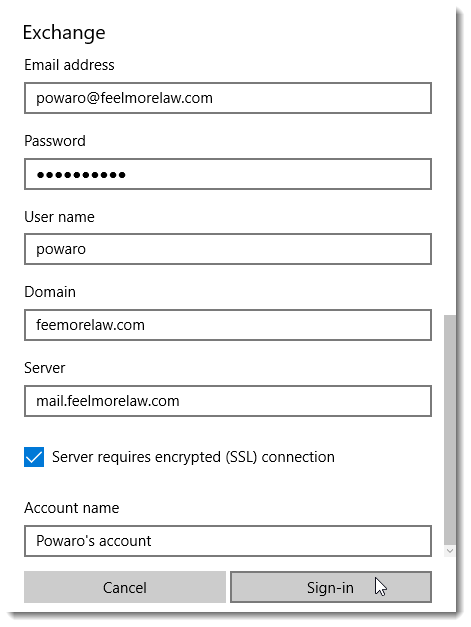 When the application finishes the configuration, click Done.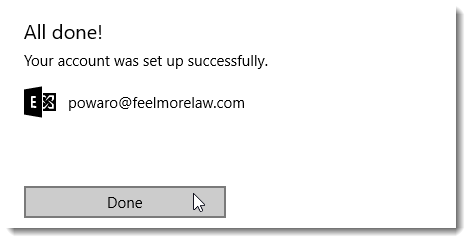 You can start using the Mail and Calendar application on your Microsoft Windows 10 machine.