How to view a
Kerio Connect

Calendar in Google Calendar

This article will show you how to make a calendar in Kerio visible in Google Calendar

March 2015 Update - Please note that Google Calendar appears to have changed its behavior slightly and this seems to be affecting some people using the method below. Please be aware that syncing with Google Calendar may not work 100% at the moment. We will update with more information when available.

To make a Kerio Calendar available to users in Google Calendar you will need to do the following:
Login to

Kerio Connect

Client
Go to the sharing options for the calendar (drop down arrow next to calendar title)
Add 'Public (no login needed), then choose the permission level that is needed and click on 'OK' to apply the changes

Then login to Google Calendar and click on the drop down menu next to 'Other Calendars'
Select the option 'Add by URL

Uniform Resource Locator is the address of a web page on the world wide web.

'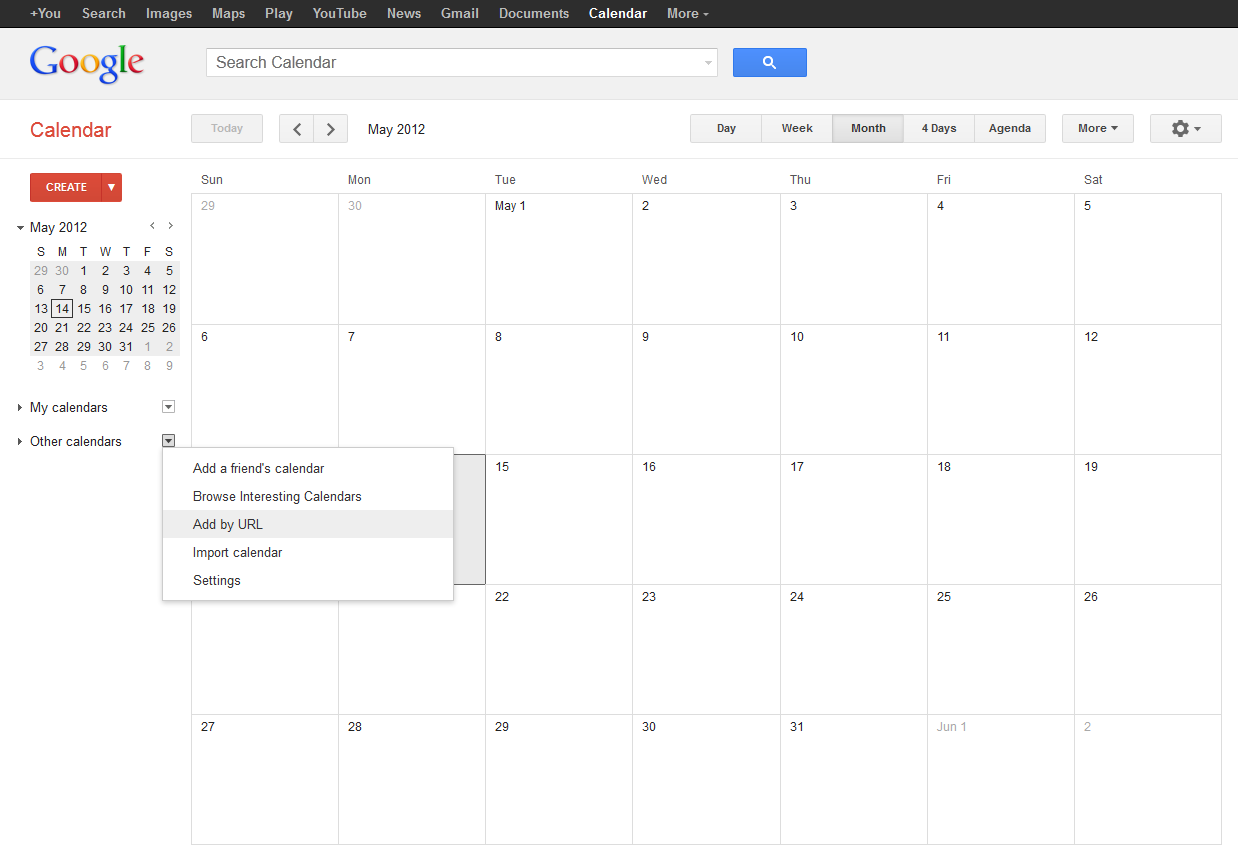 Use the following structure to get the calendars to show up:
Users Calendar, http://server_name/ical/domain/username/calendar_name - For example, http://mail.domain.com/ical/domain.com/johndoe/calendar
Public Calendar, http://server_name/ical/domain/public/calendar - For example, http://mail.domain.com/ical/domain.com/public/Holidays
Then once you click 'OK' then calendar will start to sync to your Google Calendar
NOTE
Please make sure you have marked the calendar as visible by clicking on the tick box to the left of the calendar in Google Calendar. Also, note that by giving the calendar 'Anonymous Access' anyone can access the calendar but only if they know the URL.