Quarantine Search
The Quarantine Store enables the management of spam emails. Search and view through your quarantined emails and then approve or delete emails accordingly.
Log in to

GFI MailEssentials

.
From the left navigation pane, select Quarantine Search.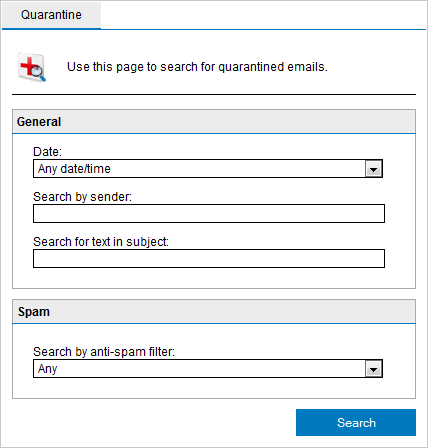 Specify the required search criteria.
SEARCH CRITERIA
DESCRIPTION
Date:

Select the date range when the email was quarantined. Available date ranges are:

Any date/time
Since yesterday
Last 7 days
Last 30 days
Custom date range

Search by sender
Specify a sender who sent the email that was quarantined.
Search for text in subject

Specify the text to search for within the quarantined email subject.

Search by anti-spam filter
Select the filter that identified the email as spam.
Click Search.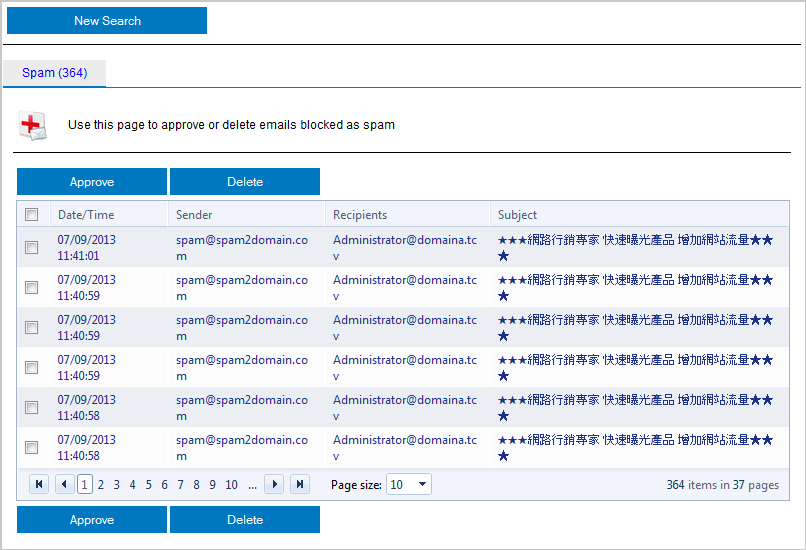 Select one or more quarantined emails and click:
Approve - to confirm that an email is not spam and have it delivered to your mailbox.
Delete - to permanently delete an email from Quarantine. Deleted emails are not recoverable.