Antivirus and anti-spam engine updates
The updates of antivirus and antispam scanning engines can be monitored from a central page. Go to GFI MailEssentials > Dashboard and select the Updates tab to review the status, date and time when scanning engines were last updated.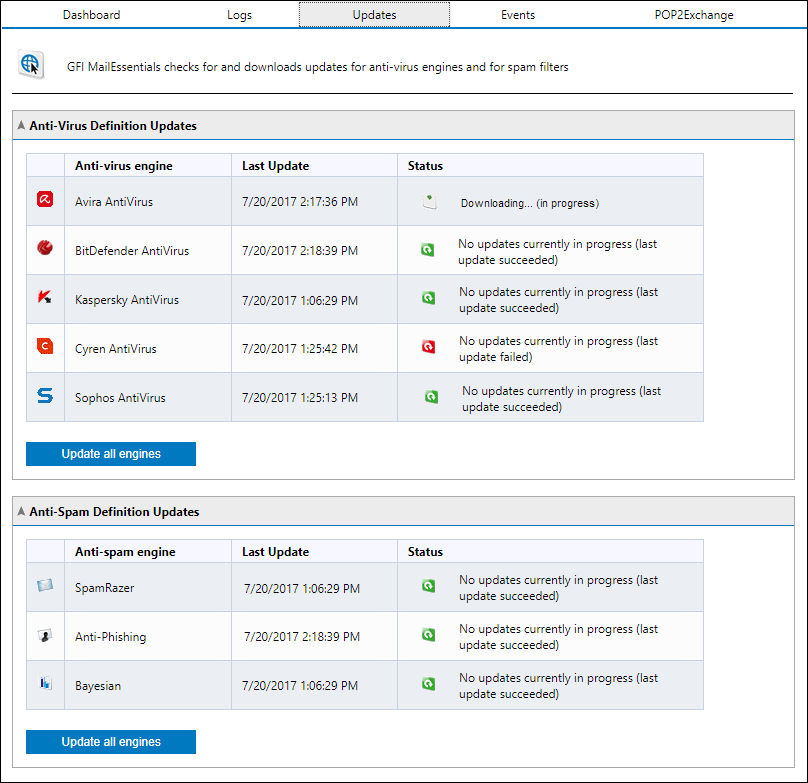 Click Update all engines to check for, and download all updates.
The updates are checked for, and downloaded, as configured in the engines' configuration pages. Go to the configuration page of each engine and navigate to the Updates tab to configure update settings.
NOTES
Updates for each engine are checked for and downloaded sequentially (one engine update at a time).
If you experience problems when downloading updates, check your firewall settings to ensure that exceptions for the URLs used for updates are in place. For more information refer to Firewall port settings.