Virus Scanning Priority
GFI MailEssentials uses third-parties antivirus engines to scan emails for malicious threats.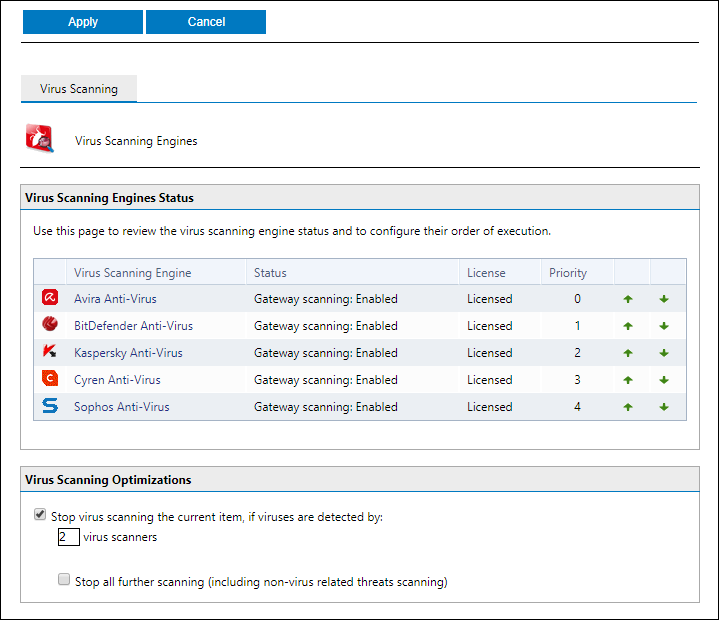 Administrators can have an overview of the antivirus engines' statuses and alter the order used to scan the emails. GFI MailEssentials scans the emails in the order set on the Virus Scanning Engine Status from top to bottom.
To reorder the antivirus priority list:
Go to Email Security > Virus Scanning Engines.
Click the icon to increase or the icon to decrease the priority of the engine.
Click Save.
Administrators can also optimize the virus scanning by checking or unchecking the following options:
Stop virus scanning the current item, if viruses are detected by a specified number of virus scanners.
Stop all further scanning, including non-virus related threats scanning.