Gathering usage statistics
As a part of our commitment to offer the best quality product on the market, Kerio requests your permission to collect anonymous usage statistics addressing the server hardware, software clients and operating systems interacting with our products.
Sending this data does not affect the performance of your Kerio Connect.
Enabling data gathering
You can allow Kerio to receive anonymous usage statistics during the first activation of Kerio Connect.
To change the settings later, follow these steps:
Login to the

Kerio Connect

administration.
Go to section Configuration > Administration Settings.
Click the Contribute to Usage Statistics button.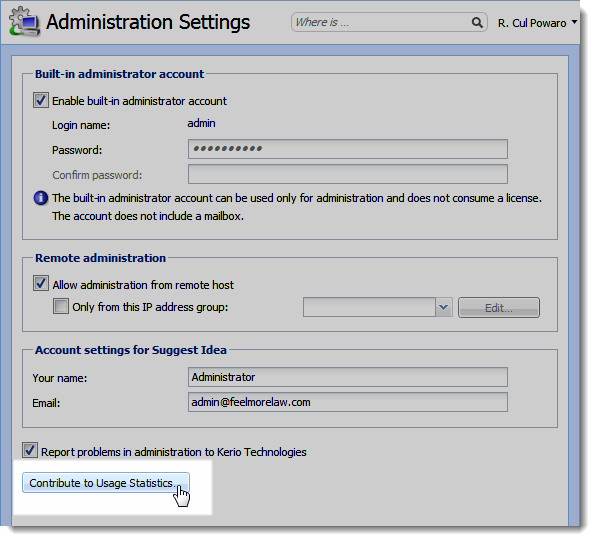 Check the Allow

Kerio Connect

to send anonymous data to

Kerio

Technologies option.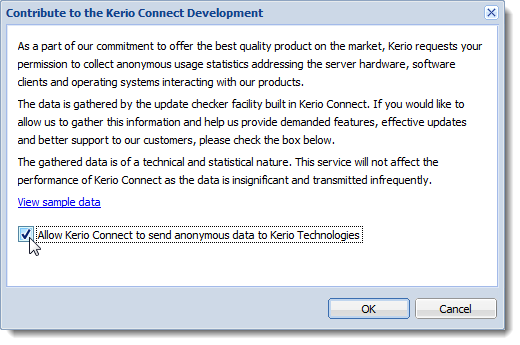 To view sample data

Kerio Connect

sends, click the View sample data link.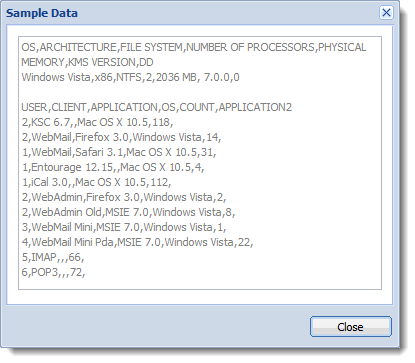 Click OK.