Creating users in
Kerio Connect

Multi-Server

NOTE

This information is designed for Kerio Connect Multi-Server 9

You can create new users in the directory server through the Kerio Connect administration interface.
Log in to the master back-end server's administration interface. A master server is the first back-end server you installed.
Go to the Configuration > Users section.
Click Add.
Select A new user in a directory service.
Fill in the user information. For more information refer to Creating user accounts in Kerio Connect.
Select the user's home server.
Click OK.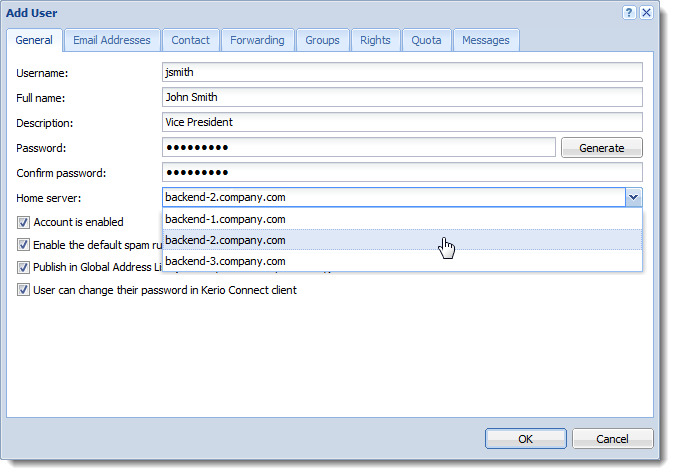 Migrating users between the back-end servers
You can migrate any user from one back-end server to another.
Log in to the administration interface of the server you want to migrate users to.
Go to the Accounts > Users section.
Select a user and select More Actions > Migrate Here.
Confirm the migration.