Reports
GFI OneGuard ships with a suite of predefined reports, covering the functionality of the services provided. Each and every report can be customized as required, and generated immediately or saved as a new report.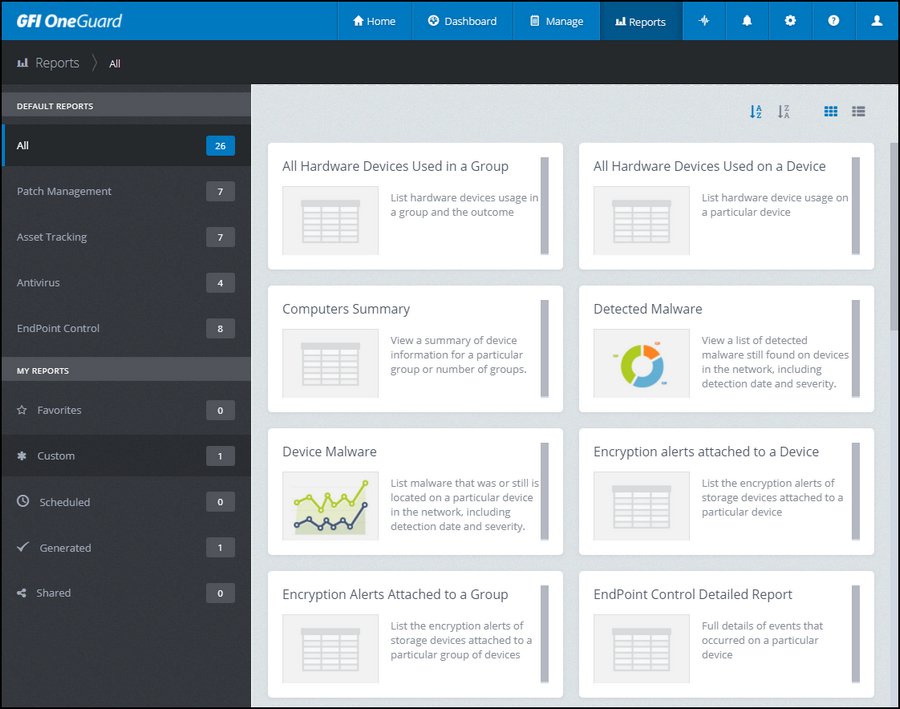 To view the list of reports, go to the Reports tab. The menu on the left is divided in two sections:
Default Reports: The Default Reports node host the reports for the services used by GFI OneGuard. Click the All option to see all the available default reports or in any individual service to see the reports related to it.
My Reports: Include the following report categories: