How to install the
GFI EndPointSecurity

Management Console

To install GFI EndPointSecurity:
Logon the machine where

GFI EndPointSecurity

is going to be installed, using administrative privileges.
Right-click the

GFI EndPointSecurity

installer and choose Properties. From the General tab, click Unblock and then Apply. This step is required to prevent the operating system from blocking certain actions by the installer.
Launch the

GFI EndPointSecurity

installer.
Select the language you want to install and click OK.
Click Next at the Welcome screen to start setup.
Read carefully the End-User License Agreement. If you agree to the terms laid out in the agreement, select I accept the license agreement and click Next.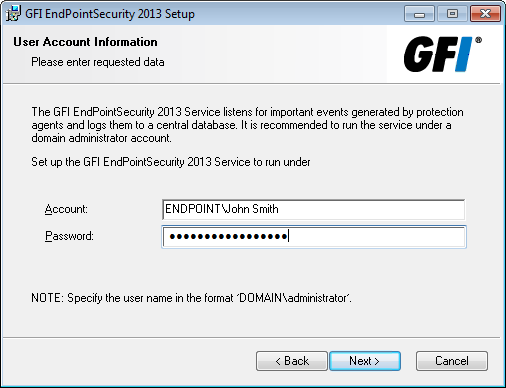 Key in the logon credentials of an account with administrative privileges and click Next to continue.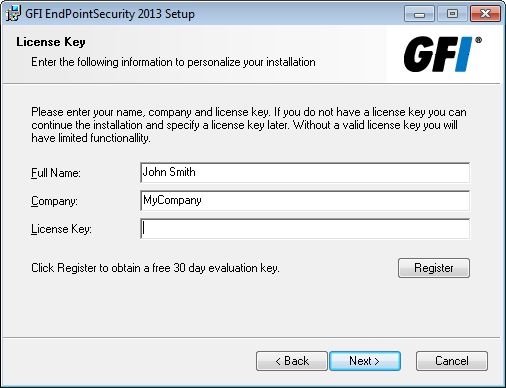 Key in the Full Name and Company. If you have a license key, update the License Key details and click Next.
NOTE
The license key can be keyed in after installation or expiration of the evaluation period of GFI EndPointSecurity.
Key in or browse to select an alternative installation path or click Next to use the default path and proceed with the installation.
Click Back to re-enter installation information or click Next and wait for the installation to complete.
Upon installation completion, enable or disable the Launch

GFI EndPointSecurity

checkbox and click Finish to finalize installation.