Configuring Agent options
This topic provides information on how to configure GFI EndPointSecurity Agent advanced options:
Main communication TCP/IP port
Deployment options
Agents control password.
To configure advance options:
Click Configuration tab > Options sub-tab.
From Configure, right-click Advanced Options node and select Modify advanced options....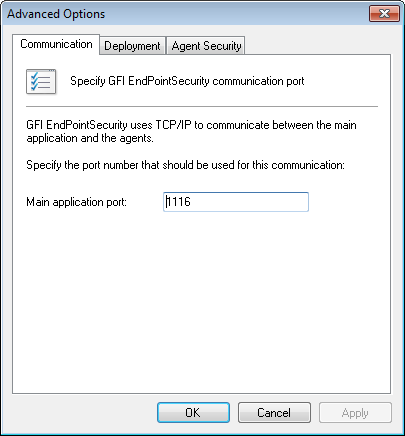 From the Communication tab, key in the required TCP/IP port number to be used for communication between

GFI EndPointSecurity

and

GFI EndPointSecurity

Agents. By default, port 1116 is specified.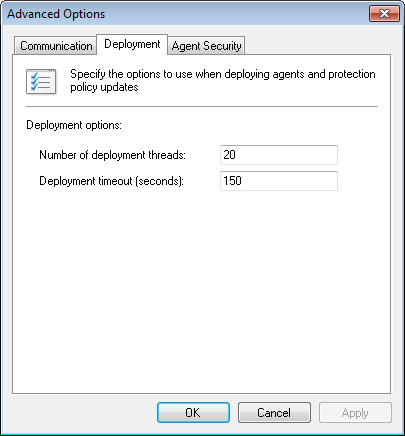 Click Deployment tab and key in the required Number of deployment threads and Deployment timeout (seconds) values.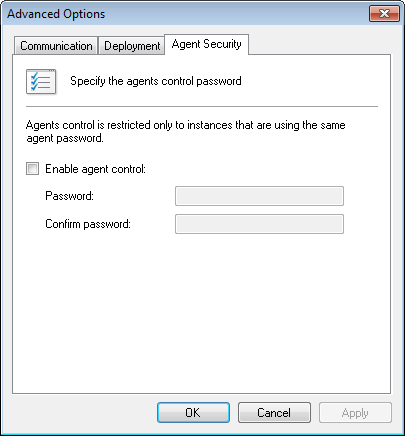 Click Agent Security tab and select/unselect Enable agent control. Use this option to assign particular logon credentials to all

GFI EndPointSecurity

Agents deployed on your network.
Click Apply and OK.